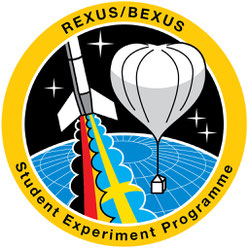 After our only partially successful TDP-1 AFIS-P balloon mission in October 2014, we handed in a proposal for a new experiment aboard one of the balloons of the BEXUS 22/23 campaign. A team from TUM travelled to Bonn to attend the annual experiment selection workshop for the REXUS/BEXUS program at the German Aerospace Center (DLR) in early December. 
DLR notified us a few days ago that we were able to convince the judges and that our experiment will be part of the BEXUS 22/23 campaign! For a few of us, this means travelling to Esrange Space Center in Sweden again in October 2016. This time we will hopefully return with a hundred percent of our goals achieved.
Details about the experiment are soon to follow - let us only give you one hint at this point: it is called TDP-3 Vanguard.
If you want to learn more about the REXUS/BEXUS program see here. Or maybe about TDP-1 AFIS-P? Then click here.